I haven't done a long original written post in a while so figuring it's time! These early winter months have been having me feel like a ball of "blah" versus the much more frenzied and impassioned late summer/early fall month. It's probably just the weather and some fatigue. But regardless, I am pushing myself to talk about a topic that I'm VERY curious to hear everyone's thoughts on!
a. How much do you reveal in your reviews? Do you write spoiler reviews, non-spoiler reviews, or a combo of both?
I strive to keep my reviews spoiler-free. A few revealing details may sneak in there given the longer nature I favor in review writing, but it seems like a safe bet that whatever a Goodreads or Amazon summary entails should be fine to expand upon when reviewing. Its shocking sometimes how detailed those blurbs can get, even ones on the backs of books.
This can be challenging where series are concerned. Do I just assume a reader has read book one when writing a review for book two? Should I try to keep it restrained or go all-out when discussing major events from book one that might be relevant in book two? I managed this well enough so far, somehow. But will be curious to hear your thoughts on how you tackle series and/or sequel reviews.
Onto the next point, I figure that someday a book is going to come along wherein the lion's share of things worth talking about will involve a book's ending. That sort of happened with We Have Always Lived In The Castle. I was sitting there for a bit just staring at my laptop screen with this thought of whether I want to limit my review to keep it spoiler-free as usual, or just surrender to going on for paragraphs about the ending since I had so many thoughts rattling around about it. Also considered the book's age and volume of reviews when writing that review.
I decided to go for the latter and mark the spoilers cearly. That seemed to work out well enough here on WordPress, though I wish "hidden" text were possible on WordPress, similar to how spoiler tags work on Goodreads when you want to integrate spoilers while keeping them hidden. So I've switched my policy to still spoiler-free, except in rare and clearly marked occasions.
But as a reader of reviews, I don't go by that policy. Would totally consider reading a review that reveals a book's major plot points (clearly marked spoilers preferred, of course) under particular circumstances. And that brings us to the next topic and next question I'd like to ask you guys-
b. As a reader of reviews, would you ever read a spoiler-y review? If so, why?
I like to read spoiler reviews of books I've already finished, especially for a freshly finished book wherein there might be much to interpret or think about where the ending is concerned.
There are only two circumstances (for now, at least) in which I read spoiler-y reviews of unread books.
If my interest in a title is at 0.00001% and my odds of reading that book are miniscule. And yet… I catch wind of some events that sound interesting. It can be hard to resist indulging spoilers in that case. Funny thing though, usually a book becomes more interesting after reading such spoilers. Sometimes, knowing major info about a title is what seals the deal on knowing whether it's worth trying or not.

An example of this for me was The Mortal Instruments series by Cassandra Clare. Planned to never read it, just wasn't interested. But some people I followed on Tumblr were posting quite a few spoilers and sharing their enthusiasm for various events- after finding out that it was plot twist city (could just saying that constitute a spoiler?) I changed my mind and ended up reading the first three books that month.

If a book has potentially hurtful/harmful content. Here begins my 'in defense of spoilers' section of this post. If a book has spoiler tag-worthy events that could leave some readers feeling hurt, disempowered, or reveal a harmful prejudice within the writing; I really commend reviewers who are willing to delve into that content and point it out. No matter how in-depth they feel the need to be in warning others.
So to sum up this topic again-
a. How much do you reveal in your reviews? Do you write spoiler reviews, non-spoiler reviews, or a combo of both?
b. As a reader of reviews, would you ever read a spoiler-y review? If so, why?
c. What advice would you give to new reviewers when it comes to spoilers? How much is okay to reveal within a review?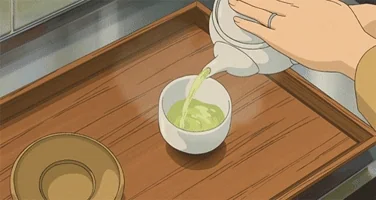 I hope this topic is of interest to some of you out there. I'd LOVE to hear your thoughts in any capacity. Thanks so much for checking out this post. ~ Kitty