Top Ten Tuesday was created by The Broke and the Bookish in June of 2010 and was moved to That Artsy Reader Girl in January of 2018. It was born of a love of lists, a love of books, and a desire to bring bookish friends together.
November 19: Changes In My Reading Life (Maybe you like different genres or topics, maybe you read faster than you used to, maybe you only like standalones now)
This is going to be a very interesting post because 2019 has marked so many huge changes in my reading life, to the point where I really feel like a new person, bookishly-speaking at least. I'll go in order from the most huge change to least huge change.
1.) Just consistently reading in the first place.
When I was little, reading was my foremost hobby. But in my teen years and beyond, so many other things competed for attention and reading fell by the wayside. From around 2008 to 2017 I experienced the biggest reading slump ever. Finished maybe 1 book or up to 5 books per year and was just focused on other things. There were several books and series that seemed interesting, but to just sit down and finish a book seemed like an unlikely activity that I wouldn't have the patience for.
In 2018 I was pretty into watching Youtube or having videos running in the background while doing other things and noticed that the lion's share of anything I was listening to was just kind of random junk that wasn't too enriching. My goal was to have more enriching yet relaxing and positive background noise.
After unsubbing from a ton of channels and trying to reorient my subscriptions, I happened across various bookish videos. Channels like BooksandLala, MyReadingIsOdd, LilyCReads, and KatesBookDate among many many others. After having bookish videos play in the background, before long I was becoming keenly interested in all kinds of books. The reading community is so positive and healthy (in comparison) to many other communities out there. Before long I was dying to read certain books that were getting a lot of praise or series that sounded interesting. In summary, though I'm only a watcher, Booktube is what re-sparked that love of reading.
2.) Blogging about books.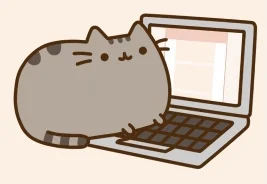 I never imagined starting a reading blog. The main thing that finally pushed me is realizing how I was reading all these books and enjoying them and having a lot to say about them. July of this year in particular was a turning point in realizing how enjoyable review-writing was and wanting to have an organized space for them outside of Goodreads. Definitely happy to have taken that step and it's branched out so much further than I could have ever imagined.
3.) Finishing books.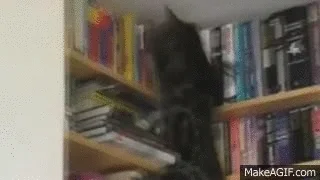 I often abandoned books prior to reading regularly, writing reviews, and blogging. Even if I liked them it was so easy to get distracted, forget about a title, and just leave it in limbo. Reviewing and blogging has helped massively in keeping focused and diligent.
4.) Reading new releases.
Just early this year I'd had thoughts about how I didn't want to read new releases since I wasn't sure if they'd be enjoyable and wanted to read a lot of reviews before committing to reading a book. Reading titles with lots of ratings/high ratings was also preferable. To be reading so many ARCs late this year has been a real inversal of that tendency.
5.) Reading fantasy novels.
I never imagined reading a 500+ page fantasy / high fantasy tome and liking it. That A Game of Thrones was likable and readable and at all personally appealing still surprises me. Prior to 2019 I only mainly read romance, contemporary, and some YA.
6.) Reading big books.
I'm thinking of the aforementioned A Game of Thrones and also A Little Life by Hanya Yanagihara and even The Shining by Stephen King. Giant tomes. I've read long books before but several of them within a year has been startling and now I'm not intimidated by longer books at all anymore, it's all about the writing style.
7.) Going to libraries more often.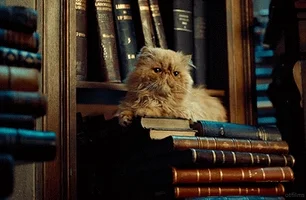 Going to the library a lot this year, observing book sales, and just hanging out. I really regret not going to the library in previous years- it really puts you in a different frame of mind to be in a quiet and relaxing space like that.
8.) Reading less Romance.
I'm still an unabashed fan of romance but had never imagined that genre would be in the minority of overall books read this year. There was a time where romance was the be-all-end-all of appealing genres for me.
9.) Openness to (nearly) any genres.
The sky is basically the limit now as far as what genres can be enjoyable. There are several books this year that I was expecting to dislike that have instead become favorites.
10.) Buying more books.
It probably goes without saying given the rest of this list, but I've been more interested in buying books and bookish things lately. For example, an Owlcrate box is coming soon (maybe today or tomorrow?) and I'm so excited to open it. Didn't even know what Owlcrate was a few months ago or book subscription boxes in general.
---
Wow this was a long post! Thanks so much for reading and I look forward to seeing everyone else's TTT. ~ Kitty