Noticed a few other bloggers doing this and I would like to share in the love of highlighting some posts by the bloggers I follow.
Here are ten links in no particular order that I bookmarked from across the bookblogging web (but mainly from WordPress blogs I follow.) Nearly all are bookish though I may occasionally include other blog posts of interest.
Originally saw this type of idea on multiple blogs, here are a few (may update this post later if I'm forgetting anyone)

– Leelyn from Sometimes Leelyn Reads
– Nicki from Secret Library Book Blog
– Alison from Alison In Bookland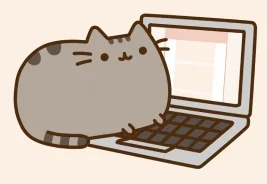 Dani's Book Shelf – I Hit A Zero TBR! – All about a goal that would seem herculean for many of us book bloggers, along with how they got there and what was learned from the experience. Inspiring for those seeking to trim their TBRs.
---
Thanks for checking out this installment of 10 posts from 10 awesome book bloggers! Some of these posts are on the older side since I skipped posting last week. They're all worth checking out + following though. I hope you find posts to enjoy within each of these reading blogs.
Happy reading,
Kitty