Time for a new series! I hope it's helpful/useful for people looking through the giant Kindle store for books to read. Even for people who don't have a Kindle Unlimited membership but enjoy eBooks, some of these titles are often heavily discounted on Amazon on a regular basis so they may be TBR hopefuls and woth following. Some also have paperback options.
For those unaware of Kindle Unlimited, it's a digital reading subscription service where you can pick from over 1 million titles- books, audiobooks, and magazines. You can check out up to ten at a time and can re-check out books whenever you wish. New users can get a free 30-day trial and the typical cost is $9.99 per month. They do have a deal where returning customers can pay $29.99 for 3 months which is a pretty splendid deal. I tried it out for three months and reading the books on my phone, iPad, and Kindle harmoniously was pretty great. It's a nice service if you find several books of interest on there.
Disclosure : This post contains affiliate links, I'd get a small commission if you purchase the associated books/services using them.
---
Here are the basic steps I'll be taking in this series…
1.) Pick 5 random Kindle Unlimited books.
2.) Set a timer on my phone to go off in ten minutes.
3.) Read the book uninterrupted. Stop when the timer goes off.
4.) Write my thoughts.
5.) Repeat until all 5 are sampled.
6.) Pick a favorite of the batch.
---
1.) The Hundredth Queen by Emily R. King ($4.99 / Free on KU.)
Genre : YA Fantasy
Standout Quote : "I would rather stay in Samiya and serve the Gods than leave and serve a man."
Wow, this book is well-written so far. Takes place in a fantasy world wherein the main character, Kalinda, is part of a sisterhood of what seem to be battle maidens. Her best friend is a girl named Jaya and the descriptions of their friendship seem sweet. Kalinda worries that she or one of her companions is going to be chosen to marry a stranger and leave the sisterhood. The world building is nice, I usually don't like using the word exotic but the atmosphere seems colorfully exotic and I'm curious to continue. This is the first in a four book series.
Verdict : Interested. (3/5)
---
2.) Beneath A Scarlet Sky by Mark Sullivan ($5.99)
Genre : Historical Fiction / Based On A True Story
Standout Quote : "So we will be bombed?" "I pray it does not happen," Cardinal Schuster said, "but a prudent man will always prepare for the worst. Good-bye, and may your faith in God keep you safe in the days ahead, Pino."
This title has the distinction of a whopping 26,000+ reviews on Amazon. A movie adaptation starring Tom Holland is in development. This book starts with a lengthy preface by the author, exploring his motivations for telling this story. He met and bonded with it's main character, Pino. This book is the result of much research and Pino's accounts of what had happened to him during World War 2 in Italy. The story starts when he is just 17 years old, in Italy. This is one of the books that most caught my attention in getting Kindle Unlimited in the first place and the writing style is very approachable, will eventually return to this one.
Verdict – Very Interested, but need to be in a historical fiction mood. (3.5/5)
---
3.) Full Tilt by Emma Scott ($3.99)
Genre : Romance, Contemporary
Standout Quote : "God, I hated this. The pathetic tone of my voice. The bragging of the band's accomplishments, begging my mother to feel happy for our success when I hardly felt a thing myself, except the need to be loved. It was a hunger that was never sated."
Even though I consider myself a fan of romance, the same-y sounding scenarios get tiring after a while. Bad boy corrupts good girl. They live happily ever after once they work out his alpha hijinks. I'd heard some things about Full Tilt before that gave me serious pause, as in full-of-intrigue pause. First of all, the heroine Kacey is a homeless grunge metal guitarist and a "bad girl" so-to-speak and the love interest is… a good, wholesome guy? And he's very ill and possibly dying, which may violate the HEA (happily ever after) clause that seems to be an enforced rule in romance. I love seeing conventions bucked in romance, so I've got to read it. The writing style grabs me so far, very excited.
Verdict : TBR'd (5/5)
---
4.) Labyrinth Angel ($8.99)
Genre : Romance, Novella, Light Novel (Basically Japanese novella w/some tiny number of anime illustrations here and there.)
Standout Quote : Satsuki trusted him wholeheartedly, which earned him the respect of the wind and trees. That was how he was able to feel their "emotions" despite not possessing powers of his own.
The descriptions bring to mind a shoujo manga (aka girls-oriented comic) whirling with some flowery descriptions of, well, flowers. The main character Satsuki seems strong-willed and vibrant so far and has telekinetic powers. Her love interest- Shindo- is also her guardian/bodyguard. There does seem to be an age gap between them and he has been trained since boyhood to protect her at all costs. He seems to utterly worship the heroine and literally bows down to her. I've got to say, after reading The Hating Game and other various romances with petulant love interests, I'm kind of experiencing whiplash right now with this guy, lol. I like the writing style, it's loose and easy, if not particularly sophisticated. Seems like a nice guilty pleasure.
Update : This title seems to have been removed from free reading on Kindle Unlimited. 😦 It is still available for purchase however so I am including it in this batch nonetheless. I highly recommend reading what you can on KU when you have a membership as books are removed from the service once in a while, kind of like how shows on Netflix/Hulu work.
Verdict – TBR, planning to read and review. (4/5)
---
These Unnatural Men by E.J. Babb
Genre : General Fiction, Sci fi, Speculative Fiction
Standout Quote : "We have an essential role in society but the public still views us with the same superstitious fear as they do a morgue or a graveyard."
There seem to be some issues with punctuation but this has book has one of the more sophisticated writing styles of any in this list. There is palpable intensity. The main character, Nieve, is a specialist that performs euthanasia on patients in a distant future. The story starts where a grieving husband brings his wife in for the procedure. She is experiencing the final stages of dementia. Curious about where the characterization will go and the aims of the story as a social commentary.
Verdict – Interested (3.5/5)
---
What a nice and varied reading session this was! Now to pick my favorite of the batch…
~
~
~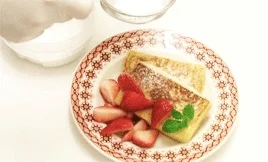 ---
Full Tilt stands out the most to me, could be that I'm just in that type of reading mood. Always nice to see books that seem very different from the conventions of their genres and I'm always extra curious about those outliers.
Which of these five have you read or would you want to read? Always loving to hear your thoughts. Thanks so much for reading this feature and thanks as always for your comments and likes, they are much appreciated! ~ Kitty