Top Ten Tuesday was created by The Broke and the Bookish in June of 2010 and was moved to That Artsy Reader Girl in January of 2018. It was born of a love of lists, a love of books, and a desire to bring bookish friends together.
October 15: Extraordinary Book Titles (submitted by Elise @ A Book and a Cup)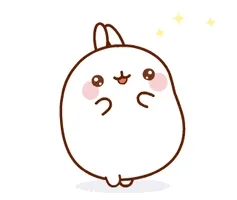 I love this topic!! My working of it- a list of 10 titles I have read or want to read that have shocking, effective, or curious titles. This definitely has me quick scrolling through that gargantuan TBR in search of titles. Not all of them are titles are likable per se, rather, they catch my attention. Which is often more important than just liking a title. Hope this post is fun to read! 😀 And maybe you'll find some new TBR-worthy titles.
1.) One Of Us Is Lying by Karen M. McManus
I am just in shock that no writer of whodunnit mystery novels has thought to name their book this before. I've heard from reviews that the book is just OK but that title is brilliantly perfect for the genre its in! Has me immediately wanting to get to know the characters and find the liar.
2.) And Then There Were None by Agatha Christie
Anyone have thoughts on this book? It's a classic I keep forgetting to read despite how hauntingly awesome this title is. I feel like its a precursor to Battle Royale-like scenarios that are fascinating to watch in all types of different media.
3.) Never Let Me Go by Kazuo Ishiguro
This title is beautiful and sums up the essence of this novel's heartbreaking quality.
4.) First They Killed My Father by Loung Ung
Another title HIGH on my TBR and yet I haven't read it yet. There are at least ten titles I should put on my nightstand permanently until I finally read them. Anyway, this sounds like a heavy, harrowing read not for the faint of heart- but also illustrating an important and under-reported event in recent history.
5.) To Kill A Mockingbird by Harper Lee
Probably don't need to say much about this title. Its poetic and captures the full meaning of the story. Also belongs on a best titles list.
6.) I Have No Mouth And I Must Scream by Harlan Ellison
I know nothing about this book (or at least don't remember anything about it) but just found it while scrolling my to-read list for title ideas. Just the title alone is quite intriguing.
7.) The Wife Between Us by Greer Hendricks
A friend and I saw this book while browsing Target or somewhere and that title made us both stop in our tracks. What does it mean? Very eye-catching to say the least, in a sea of average or pretty book titles.
8.) The Absolutely True Diary Of A Part-Time Indian by Sherman Alexie
Probably the most loaded title on this list. Another one super high on the TBR. Very curious to hear the thoughts of anyone who has read this.
9.) Do Androids Dream of Electric Sheep? by Philip K. Dick
A title that is funny, clever, and makes you wonder what's within the pages. This was #1 on a Goodreads listopia list of best titles/most unique titles. Much agreed.
10.) I Want To Eat Your Pancreas by Yoru Sumino
My reaction to reading this manga title for the first time was a hearty what. As weird and even gross-sounding as this title might sound, here is the description summary.
Also known as Let Me Eat Your Pancreas, this deeply moving first-person story is about a high school boy who finds the diary of his classmate—and discovers that she's dying. Yamauchi Sakura has been silently suffering from a pancreatic disease in school, and now exactly one person outside her family knows. He swears to her that he won't tell anyone what he learned, and the shared secret brings them closer together. The two have very little in common, but they find themselves drawn to each other in Sakura's final months to live.
That went from gross and creepy-sounding to absolute tearjerker, just like that. Need to read this when I'm ready for the feels.
Have you read any of these titles or have them on your TBR? Very curious about the thoughts of any who've read these titles as well. Always appreciate your thoughts, and thanks for checking out this post. ~ Kitty