Noticed a few other bloggers doing this and I would like to share in the love of highlighting some posts by the bloggers I follow.
Here are ten links in no particular order that I bookmarked from across the bookblogging web (but mainly from WordPress blogs I follow.) Nearly all are bookish though I may occasionally include other blog posts of interest.
Originally saw this type of idea on multiple blogs, here are a few (may update this post later if I'm forgetting anyone)

– Leelyn from Sometimes Leelyn Reads
– Nicki from Secret Library Book Blog
– Alison from Alison In Bookland
ReviewsFeed – How To Write Book Reviews And How I Write Mine – A thoughtful collection of tips, thoughts, and a general categorized look into various aspects of review writing.
Sophie (Sophiesbooks.com) – Dealing With Depression: How Books Became My Remedy. – A heartfelt feature on reading and how it can help in self care. I think anyone reading this will leave it feeling even more empowered to read and keep reading.
Fiction No Chaser – My Truth About ARCs – When I was new to ARCs, most of the info about them were in the form of how-to guides and general advice. It's nice to see some general chatting and thoughts on ARCs.
BonitAppetit – How I Started Journaling Regularly – This is a less bookish post but a lot of these general guidelines apply to review-writing as well. Just a really nice and extensive guide to journaling that really makes me want to journal!
A Little Haze Book Blog – Listening To Music While Reading – A fun and unique post idea with some worthwhile music recommendations. Definitely has me thinking more about multi-tasking some instrumental music listening while reading!
Willow Writes and Reads – Willow's Book Chat : Book Reviews – A nice little piece on review-writing, reasons for reviewing, and authenticity.
Starry Sky Books – Major Things You Forgot (or didn't know!) From Harry Potter – An awesomely extensive post about all kinds of HP-related tidbits. Fun reading for anyone re-reading the series this year or finishing it for the first time.
Sometimes Leelyn Reads – Book Review – The Priory of the Orange Tree by Samantha Shannon – I have a unique reason for choosing this review to feature this week. I DNF'd this book at almost 90 pages in, but have been thinking of restarting it and powering through in hopes of it connecting eventually. But sometimes some books just aren't right for a person's preferences. Many thanks to the reviewers out there like Leelyn who are unafraid of expressing their disappointment and giving critical reviews when they just don't like a book. It's especially helpful for super long books.
Romancing The Books And More – Bloggers Beware: VSP Publishing – I'm usually trying to focus on new posts here but some older ones are continually helpful. This one is from August 2018, detailing a pretty scary incident in book blogging. The comments are also helpful. Continuing off of the topic of brave/unafraid blogging, it is wonderful to see bloggers sticking up for each other and being candid about some of the bad things that can happen. The whole business illustrated here (more details are also available on the GR page for the book in question) is a kind of fascinating rabbit hole and great cautionary tale in accepting books for review. It definitely has me wanting to err on the side of caution when considering books to read and review.
AELilyReads.com – Favorite Horror Books by Women: Part II – Thrilled to see a continuation to this series! Detailed horror recs that run the gamut from older, newer, less obscure, more obscure. If at all interested in this topic, you'll find something to like.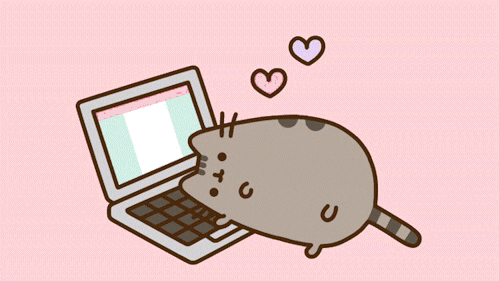 ---
I decided to do this post a day early since I already had ten to talk about. Each week, something new and interesting emerges in the bookish sphere. Thanks for checking out this installment of 10 posts from 10 awesome book bloggers! They're all worth checking out regardless of post date. I hope you find stuff to enjoy within each, all of these blogs are very well worth checking out and following.
Happy reading,
Kitty