A Hunger Like No Other (Immortals After Dark Book #1) (Amazon Link)
Author : Kresley Cole
Series : Immortals After Dark
Volume : 1 of 19 (o__o @ that # of volumes)
Published By : Pocket Star
Year Published : 2006
Genre / Tags : Paranormal Romance, Urban Fantasy, Vampires, Werewolves
Age Rating : 18+ but I wouldn't shelve it as erotica.
Formats : Hardcover, Paperback, eBook, Audiobook
# of Pages : 358 pages (Hardcover)
Summary
A fierce werewolf and a bewitching vampire become unlikely soul mates whose passion will test the boundaries of life and death.
After enduring years of torture from the vampire horde, Lachlain MacRieve, leader of the Lykae Clan, is enraged to find the predestined mate he's waited millennia for is a vampire. Or partly one. Emmaline Troy is a small, ethereal half Valkyrie/half vampire, who somehow begins to soothe the fury burning within him.
Sheltered Emmaline finally sets out to uncover the truth about her deceased parents—until a powerful Lykae claims her as his mate and forces her back to his ancestral Scottish castle. There, her fear of the Lykae—and their notorious dark desires—ebbs as he begins a slow, wicked seduction to sate her own dark cravings.
Yet when an ancient evil from her past resurfaces, will their desire deepen into a love that can bring a proud warrior to his knees and turn a gentle beauty into the fighter she was born to be?
Review
There are certain little things I look for in romance- am kind of picky and have a tendency to like random outliers. This title kept on coming up over and over as a recommendation within some niche interests. Vampire x Lycan, Enemies To Lovers, Starcrossed, Opposites Attract, etc.
The beginning grabbed me. It's just fun, amusing, and entertaining. But as the story developed and the characters drew closer, I had trouble fully clicking with them. They're not bad characters though. Emmaline ranges from average to pretty smart. Lachlain.. doesn't, but he has some charm and a good heart.
I didn't care for Lachlain's Scottish accent being written out, or at least how it was written out seemed awkward. Apparently this is a common thing in highlander romances? Maybe I will get used to it over time but first impressions are rough. I just don't like seeing accents written out unless EVERY character in the story has that accent. Having one character with some painstakingly written out foreign accent comes off weirdly and othering, just a pet peeve.
Second thing to note and it's something a lot of people love- this is a wall-to-wall Beauty And The Beast retelling. It's not advertised that way but I swear the whole middle of the book screams Beauty and the Beast and had me wanting to re-watch the Disney film.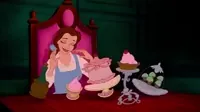 There is a surprising amount of paranormal fantasy lore and the author seemed really enthusiastic about making those details broad and unique. It's funny because in YA for example, the fantasy or paranormal elements are sometimes window dressing for a romance.
Things work the opposite way here. Conversations going into the strained relationships between the valkyries, vampires, and werewolves can and often do overshadow the romance in the whole last half of the book. I'd initially thought this would mainly be smut but it's not. I became more interested in the storyline as it went on, however. There is potential within the larger story but as a romance novel, I feel like the lion's share of content should go to the leads. But I don't want to criticize this book too much for that, as putting actual effort into a broader storyline is a good thing.
There was a completely other thing that had me knowing something wasn't quite clicking right with me and this book and it's a bit disturbing/embarrassing to admit.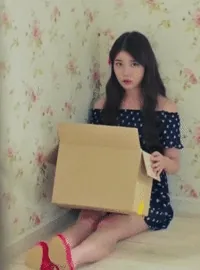 The main character, Emmaline, has a father who is quite antagonistic and had some troubled, tragic relationship with her mom. Instead of wondering about Lachlain, the hot shapeshifting love interest, I kept wondering about Emmaline's dad and wanting to know more about him. Lachlain is just kind of big and dumb while Emmaline's dad is a scary genius. His eventual explanations of his motives, situated toward the end of the book, is one of the more interesting scenes. And I was too interested in it. To be reading from a main character's self-insert like perspective and be more attracted to the MC's DAD than the love interest is half hilarious and half…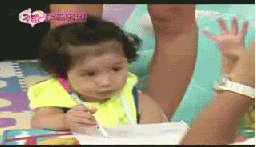 That's not the author's fault though, I'm probably just a weirdo. But seriously, would readily read about Emmaline's parents. They seemed to have had a sweetly ill-fated romance that sounds more challenging and interesting to explore. Would read a prequel to be honest. And am still interested in continuing the series as Kresley Cole's writing is very solid.
Overall Rating – 7.5/10
Why You Should Try It – If you like… Beauty and the Beast retellings, light enemies to lovers, vamp x wolfie hijinks, paranormal romance with rich interior development, Scottish highlander-style love interests, overbearing and kind of dumb love interests (not unlike the Beast himself, really.) The writing style is good. Definitely open to trying Kresley Cole again. I really liked the beginning, kind of wish I marathoned this book in that enthused sitting instead of spreading it out thinly.
Why You Might Not Like It – There are moments late in the book that seemed like almost too much world building. Basically, the pay-off that should come from the main couple finally sorting themselves out wasn't much. That time was allotted to a lot of scene setting for the larger scope of the series.
---
Let me know if you're a Kresley Cole fan, very curious to hear your thoughts on the Immortals After Dark series. Or your thoughts on this book if you're interested in reading it or already have. This was a good start and I'm looking forward to continuing, and/or trying other series by this author. Thanks as always for dropping by and reading this review. ~ Kitty