Author : Courtney Summers
Published By : Wednesday Books
Year Published : September 2018
Genre / Tags : Mystery, YA, Crime, Unique Formatting, Best-Ever-Audiobooks
Formats : Hardcover, Paperback, eBook, Audiobook
# of Pages : 308 pages (Hardcover)
Summary
A missing girl on a journey of revenge. A Serial―like podcast following the clues she's left behind. And an ending you won't be able to stop talking about.
Sadie hasn't had an easy life. Growing up on her own, she's been raising her sister Mattie in an isolated small town, trying her best to provide a normal life and keep their heads above water.
But when Mattie is found dead, Sadie's entire world crumbles. After a somewhat botched police investigation, Sadie is determined to bring her sister's killer to justice and hits the road following a few meager clues to find him.
When West McCray―a radio personality working on a segment about small, forgotten towns in America―overhears Sadie's story at a local gas station, he becomes obsessed with finding the missing girl. He starts his own podcast as he tracks Sadie's journey, trying to figure out what happened, hoping to find her before it's too late.
Courtney Summers has written the breakout book of her career. Sadie is propulsive and harrowing and will keep you riveted until the last page.
Review
tw: csa, murder, death
Multiple friends have finished this book recently so I thought it's time to re-construct my pre-existing Goodreads review and give this one a proper finished review!
However, conundrum time, the me right now doesn't fully agree or understand the me from six months ago who had just finished the book and had differing thoughts.
It's an interesting situation, I imagine if we had a time machine and could travel back and forth, both me's would argue about our differing feelings toward this book. The me six months ago gave this 3 stars, the me now gives it 5 stars. Perhaps a me from another 6 months from now will go with 4 stars? Lets not get too Dark Matter with it and just go with that.
This is a story about a grieving girl who is falling apart mentally and physically in numerous ways yet seizes the day to go on an epic journey to take down a pedophile. And what I'd been shaping up to think would be a ring of pedophiles, really. Mostly alone and on the run, she is full of adrenaline but also falling off the rails mentally.
It's really not the best timing for lone wolf Sadie to be hunting down pedophiles, to say the least. Thus this title was imbued with a sort of thrilling suspense and tension. Her goal seems impossible to accomplish and it's a wonder she even makes it to the great distances she travels. Sadie's journey is treated with some fair amount of realism too. We see her get hungry, try to find shelter yet stay guarded and sneaky, that sort of stuff.
The chapters alternate between her point of view and that of multiple other characters via transcription-style conversations as McCray, unrelated to Sadie but of great importance to the story, works to unravel the events of her life before her disappearance.
There were two moments in the story where something massive seemed to happen or was about to happen and the events grind to a halt, left in shadows. Not since The Picture of Dorian Gray had I been so frustrated at a lack of follow through on the extent of what really happened.
Six-months-ago-me had a short-sighted reaction of disappointment. But present day me says this ending is an appropriate handling when one considers that McCray is also a main character. The anti-climactic moments are well in line with the frustration he is going through in being so wrapped up in Sadie's story but not able to communicate with her directly, never able to know every painstaking detail.
However, I do want to still mention that the book's summary mentions "an ending you won't be able to stop talking about." If this was an ending I won't be able to stop talking about, it's only because I am wondering if pages/audible files are missing because what all happened, really?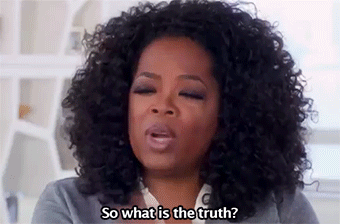 The audiobook for Sadie is just incredible, a 10/10 audiobook and unlike any other I've listened to. The podcast structure of all the chapters is convincing in audio form right down to the gritty/rough background noise moments. While some of the voice-acting might not sound quite right, honestly, I've listened to real true-crime podcasts that had equally awkward conversations. Sadie feels amazingly real. It reminds me of this true crime mini-series on Spotify called Dirty John. Could easily imagine the podcasts segments of Sadie being mistaken for a true crime podcast if taken out of context and leave people wondering about a real Sadie.
I listened to this book in audiobook form, and read 1/4 of it in book form. Sadie's voice comes off very differently in the different formats. Audiobook Sadie seems angry, even malicious-sounding, and acerbic. Book Sadie isn't that extreme, though still gives off an atmosphere of frustration and loneliness. It's interesting how the voice of a character in our heads can result in different reactions to characterization.
So, about Sadie herself. She's not a pleasant character and not intended to be. Most people reading this will be stricken by the story and heaviness and mystery of it all.
But I felt a sense of understanding for her. Maybe my feelings were somewhat influenced by just getting done with the light and airy To All The Boys I've Loved Before by Jenny Han at that time.
The main character of that book, Lara Jean, lives a wonderful life surrounded by support, love, and happiness. Sadie, by comparison, is a girl in crisis who has nobody and nothing. It was a kind of whiplash to venture into her grim story directly from something so light, and I felt strong compassion for the character.
Her back story is well-formed and nuanced. I left it feeling she was more interesting than unlikable and I'm just going to go ahead and say it, I straight up like Sadie. Would hang out in a car with her. She went through hell and had me hoping against hope at so many points that she can work things out and someday open a daycare center or crisis center or something. A Sadie on the road to recovery can offer so much unique support to people who are still milling about in the dark the way Sadie does during much of this book. Sadie's intense commitment to her sister was so touching, and countless little girls have no older sister looking out for them.
The character of McCray and his commitment to finding and possibly saving Sadie is also well done, giving me shades of this wonderful Netflix series (also based off of a book on my TBR) called Alias Grace. By the way, semi-bookish post about Netflix and streaming tv recs coming soon. The short version of it is to please watch Alias Grace, it is a stunning show.
Overall Rating – 9/10 (I think of 4/5 more as an 8/10 but whatever, this is getting a 9. I am tempted to give it a 10 because of that audiobook.)
Why You Should Try It – Unique formatting and storytelling via a transcribed podcast format. The audiobook is faithful to this format and highly ambitious. I'm definitely on the hunt for more books like this. The atmosphere, while heavy, had me feeling a deep compassion for the characters. Emotionally compelling. Sadie is a remarkable character and anti-hero.
Why You Might Not Like It – Though there are good and realistic aspects to the ending and the way it's handled, the blurb mentioning "an ending you won't be able to stop talking about" was inaccurate in my experience, every preceding event was what kept me engaged.
---
Have you read Sadie or any other works by Courtney Summers? Or do you have them on your to-read list? I'm very curious about her other books. Eager to hear your thoughts, as always. Thanks for checking out this review. ~ Kitty