Many thanks to Susan from NovelLives (<- click to see her post) for tagging me to do this very fun (and very relevant, since I am on there every day) NetGalley tag!
Disclaimer: This post is in no way affiliated with or sponsored by NetGalley.
The rules:
Link back to the tag's creator (Kourtni Reads)
Thank and link back to the person who tagged you
Answer the questions the best you can. If you don't use NetGalley, you can substitute other sites or places where you get books!
Tag a few people to do this too
Auto-Approved: Who's one author whose books you automatically want to read, regardless of what they're about?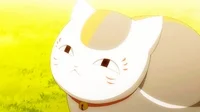 I'm going to pick Jeffrey Eugenides for this. That's very much a mood answer though, as my auto-read-author list is pretty long. Haruki Murakami is a close second. My real answer though (which can never happen) is to take a time machine back to 1979 and read an uncorrected proof of Flowers In The Attic by V.C. Andrews. That disturbing little book has huge nostalgia factor for me as it was the first 'adult' book I'd ever read. Would be willing to read any little extra unknown line from a longer version, unedited version, anything.
Request: What makes you want to request a book that you see on NetGalley?
A deep look at the book's summary, and maybe visiting Goodreads to see any other info about the genre, other people's thoughts, other books the author has written, etc. Trying to be super discerning now in choosing books since I feel a sort of duty to finish them. Haven't DNF'd any galleys yet *knock on wood*
Feedback Ratio: Do you review every book you read? If not, how do you decide what books to review?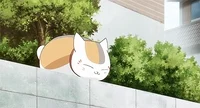 My current feedback ratio is 74% and am hoping to hit that 80% ratio soon! I aim to review every book finished. It would be a waste not to after all.
Badges: If you could create your own badge to display on your blog, what would it be for?
Would love to see genre badges. Maybe a setup like "you've read 20 books about romance, here is some cute romance-inspired heart-shaped badge" that sort of thing.
Wish for It: What's one book that you are absolutely dying to read?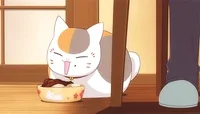 Aside from the obvious (some of you might be able to guess what the obvious upcoming book with Ninth in the title is.) Patron Saints of Nothing by Randy Ribay and Songs of the Crimson Flower by Julie C. Dao are two that call out to me right now. Typically though my problem is not so much with having books I'm dying to read, but having authors who write one amazing book and disappear from writing. 😥
2016 NetGalley Challenge: What was the last book that you received as an ARC that you reviewed? If you've never received an ARC, what's the last book you reviewed?
A Lush And Seething Hell by John Hornor Jacobs. It's a collection of two novellas in one. I loved the first of the two, details in my soon-to-be-posted review.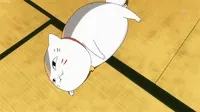 Thanks for checking out this book tag! Please feel free to do it if you want to. I'd be very curious to see your answers to these questions as well.
Tagging a few people & their blogs + recent post at the blogs, please do check them out ~
A Little Haze Book Blog
AE Lily Reads
Nen & Jen
Books with Dana
dinipandareads

Thanks for reading! ~ Kitty