Top Ten Tuesday was created by The Broke and the Bookish in June of 2010 and was moved to That Artsy Reader Girl in January of 2018. It was born of a love of lists, a love of books, and a desire to bring bookish friends together.
September 24: Books On My Fall 2019 TBR
I was thinking of doing this post last week, so I'm tickled pink to find it as a topic for this week's Top 10 Tuesday! I'm much better at thinking about TBRs than already read books, since my to-read list is gargantuan. I hope this list will help people find some new books to read (though I have a feeling nobody on here really has a problem with that, lol…) these will be books planned for October and November.
#1) The Absolutely True Diary of a Part-Time Indian by Sherman Alexie
This is a full-length novel with illustrations. I saw an interview with this author on Youtube and have been itching to read this very meaningful book ever since. If it's as good as it sounds (chances are, yes) I will be shouting its greatness from the rooftops, be ready for it! Bestselling author Sherman Alexie tells the story of Junior, a budding cartoonist growing up on the Spokane Indian Reservation. Determined to take his future into his own hands, Junior leaves his troubled school on the rez to attend an all-white farm town high school where the only other Indian is the school mascot.
#2) Something by Stephen King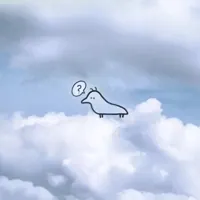 I'm putting Misery here but might change my mind and pick another. "Read something by Stephen King" has been my bucket list goal for years and it's outrageous that after decades I still haven't fulfilled that goal. I think I read the whole first half of It when I was 12 years old or so but really can't remember. It may have been a dream.
#3) A Monster Calls by Patrick Ness
Though the cover conjures images of horror, I've heard that this is a heart-rending, touching story about loss. It's short, meaningful, why haven't I read it yet? Read it, me. An unflinching, darkly funny, and deeply moving story of a boy, his seriously ill mother, and an unexpected monstrous visitor.
#4) House of Leaves by Mark Z. Danielewski
This book looks intimidating but I HAVE TO READ IT. So this book is written by a guy who is Poe's (as in the female singer, Poe) brother. The book was written at the same time that Poe created her album, Haunted. Both are interconnected. When I was 13-14 I listened to Haunted so many times that I literally destroyed the CD. I looked at the liner notes so many times that they are in atrocious condition. I already know some lines of this book by heart so maybe it will be less challenging than I think? But anyway, MUST READ. Years ago, when House of Leaves was first being passed around, it was nothing more than a badly bundled heap of paper, parts of which would occasionally surface on the Internet. No one could have anticipated the small but devoted following this terrifying story would soon command.
#5) Ninth House by Leigh Bardugo
I've heard some wild things about this book. It seems October-friendly, to say the least. Hoping so much that I'll love it, love Bardugo's other work and was thinking "I hope she writes adult fiction some time." Here it is!
#6) Confessions (aka Kokuhaku) by Kanae Minato
Confessions is shocking, gritty, and demented- and its by a housewife turned grimdark author of psychologically dark crime thrillers from Japan. It's a whodunnit story where everyone is questionable and off in some way. While not horror specifically, I'm sure most people who see its glorious film adaptation trailer (Youtube link here, and embedded below) will agree it's a great shoo-in.
#7) We Have Always Lived In The Castle by Shirley Jackson
I love this cover so much! After complexly enjoying The Haunting Of Hill House by Shirley Jackson (my review link here) I am very interested checking out this work of hers which seems to have more glowing reviews.
#8) Spin The Dawn by Elizabeth Lim
Many people have read and reviewed this book here on WordPress, I'm delighted to try it soon as I managed to get an early spot in line for the eBook from my local library. Project Runway meets Mulan in this sweeping YA fantasy about a young girl who poses as a boy to compete for the role of imperial tailor and embarks on an impossible journey to sew three magic dresses, from the sun, the moon, and the stars.
#9) Illuminae by Amie Kaufman and Jay Kristoff
Pairing this unusually-formatted book with its full cast audiobook for dual-reading will make for quite the experience, I'm thinking. The year is 2575, and two rival megacorporations are at war over a planet that's little more than an ice-covered speck at the edge of the universe. Too bad nobody thought to warn the people living on it. With enemy fire raining down on them, Kady and Ezra—who are barely even talking to each other—are forced to fight their way onto an evacuating fleet, with an enemy warship in hot pursuit.
10. Resurrection Girls by Ava Morgyn
This book is available for preorder and comes out October 1st. I was approved for an e-ARC (hooray!) I love the cover, it looks like a charming October-suited pick. As Kara's friendship pulls Olivia out of the dark fog she's been living in, Olivia realizes that a different kind of darkness taints the otherwise lively Hallas women—an impulse that is strange, magical, and possibly deadly.
---
Thank you for checking out this week's Top Ten Tuesday! There are actually more than 10 books vying for these spots but I am much more motivated now to focus on these ones after writing them up here in this way. I look forward to everyone's thoughts on this topic. Do you have any of these books on your TBR? What title are you most looking forward to reading before the end of the year? Also curious as to the thoughts of anyone who has read books on this list. As always-